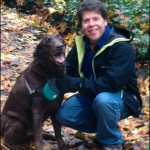 Stephen is an experienced therapist with 10+ years of practical application working with a variety of clients. His experience in massage has allowed him to use his skill sets to help with aches and pains of the body. His work is eclectic and intuitive.
Stephen has a unique way of connecting with his clients to help them feel comfortable and find the correct technique to bring about relief. Many of his clients appreciate that he works at a very comfortable pressure, often described as firm but not painful. Call today and experience a different touch. Helping relax the body with full or half-hour massages.
Technique options available:
Swedish and Deep Tissue
Neuromuscular Therapy
Hand & Foot Massages
Active Stretching
Reiki
Sports Massage
Personalized massage for the resident, family or friend. EveryBODY can benefit.
A proud father of a senior at WLHS, and has been married for 23 years.
All technicians are professionally licensed and carry both the designation of independent contractor and a certificate of ID. They are also insured.